We have worked with a number of different food processing companies and brewery's helping them to identify new relevant sector specific business systems.
Companies in the food processing and brewing industry face two main issues, the insatiable demands of retail consumers and the ever increasing food safety and quality requirements supermarket chains place on them.
In order to satisfy retail consumers, food processing companies must continually update existing product lines as well as develop new products and be ready to react to a successful recipe formula capturing market share.
Food manufacturers need to be able to prove they understand every link in the supply chain and can accurately source any of their ingredients and processes. Test recalls and food safety audits are becoming the norm for doing business with many of the supermarket chains.
Key areas where technology can assist food processing companies includes:
raw material and ingredient control

recipe management and costing

production planning and scheduling

production costing

yield and variance management

real-time lotted and date inventory control

bar-coding

HACCP processing

sales contracts

customer call-offs

packaging management

sales forecasting

e-commerce with suppliers and customers.
CASE STUDIES

Frozen food producer - defined IT strategy to move from a Group based systems followed by definition of requirements and systems selection.

Independent brewery - defined IT strategy and assisted with systems selection.

Ice cream producer - defined user requirements and systems selection.

Sandwich producer - reviewed IT support contract.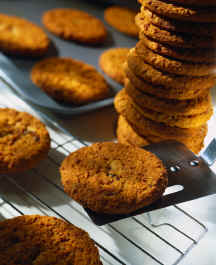 Contact Details:

Microguide Corporate Computer Consultants, 82 Shortlands Road, Kingston-upon-Thames, KT2 6HE

Tel: 020 8549 7152

Fax: 020 8549 8112

Email:enquiry@microguide.co.uk

ã2008 Microguide. All rights reserved.